Company Name: Nihon Puff(Jiashan) Co.,Ltd
President: Tetsuya Hamada
Total investment: 1,500,000$
Address: No.583 Jinxiu Avenue, Yaozhuang Industrial Park, Jiashan County, Zhejiang, China
Tel:+86-573-84779565
Fax:+86-573-84779150
E-mail:np@nihonpuff.com
The Our company is a wholly foreign-owned enterprise 100% invested fully by Nihon Puff Co.,Ltd. form Japan. and we are specialized in production and sale of powder puffs (sewn puffs, sponge puffs, and molded puffs) and other cosmetic products.

Jan. 2004: registered and incorporated

May 2004: started test production

Mar. 2005: started full-scale production
Apr. 2006: obtained ISOP9001 quality management certification
November 2012, the company increase the registered capital to 1.2 million US dollar.

February 2014, built up new workshop 1650m2.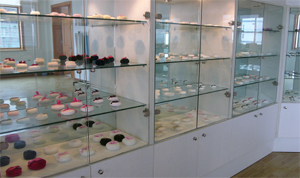 Name of the investing company:
Nihon Puff Co.,Ltd
Head office:
1-8, Higashikanda, Neyagawa, Osaka, Japan
TEL:
0081-72-826-1182
FAX:
0081-72-826-1184
President:
Tetsuya Hamada
Inauguration:
July of 1958
November of 2000, obtained ISO14000, International Environment Management System Certification
August of 2004, obtained ISO9001 International Quality Management System Certification.
Website:
www.nihonpuff.co.jp